In which Deb explains the whithertos and wherefores of herself:
One fine day
(I cannot recall
whether morn or eve--
I

was

quite small)
My entrance took place,
and my parents knew
Instead of one daughter,
they now had two.
Blond hair and brown eyes
With olive-toned skin
Their 3rd child resembled
Her previous kin
2 brothers,1 sister
A small Texas farm
My home was quite quaint,
with its southern charm
Saved at age 5
A new life began
My Savior was forming
His perfect plan
The adventure continues
In every way
As I seek to know Him
More and more each day.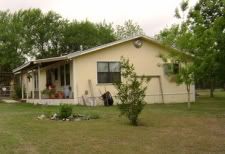 Hello there!
Come on into my house.......
.....have a piece of cherry pie....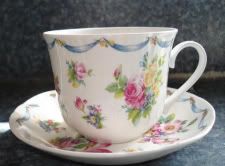 Allow me to introduce myself.
I*drumroll* am Deb.
Deborah Elizabeth, if you prefer. Or Debbie, as most people who've known me all my life call me.
I was:

Home schooled K-12th


I am:

Hungry and tired--oh wait, that's not relevant, sorry.

The only kid in my family who can squeak their ear
Now a light brunette, as my hair darkened over the years. I used to be very blond. Still have the brown eyes though :)

Serious & Sane only when I have to be

Somewhat quiet by nature (a fact some might find hard to believe, but it is true)

An INFP
Going to be 25 in less than 3 days (but who's counting?)

A Caregiver in Supported Home Living

A soprano hoping to start up voice again
I have:

A rather loud laugh *sheepish grin*

Eternal Life thru Jesus Christ my Lord

200+ books

300+ CDs

Around 100 movies

The best family ever :)

The cutest niece ever

And of course, the cutest dogs ever

A Jeep Liberty which I love


I love:

Studying the Bible

Period dramas

History

People

Writing

Music

Singing
Kids

Home

Traveling

Reading

Family

Friends

The outdoors
Mountains

Animals
Cooking
Coffee
Tea

My journey to this point in my life started nearly 25 years ago, when I was born in a small community hospital not far from where I live now. My parents chose to home school me and my siblings, because they couldn't afford to send us to Christian school, and with my grandparents being teachers and tutors,there was plenty of leftover curriculum for us to use. The first time I stepped foot formally into a public classroom for any kind of schooling, was when I took the ACT test at Texas State University after high school graduation.


My parents were always heavily involved in church service and helping other people, so I grew up working behind the scenes at fellowships or other events, singing or playing piano for church, and working in ministries and outreaches to the community. One of my fondest memories is sweeping out the entire new church building as a family one evening, because the contractor (who attended the church) was overwhelmed by the amount of clean up that needed to be done. So Dad pulled his "crew" together, and we cleaned it up. And had a blast being some of the first kids to see and explore the new building.

Another favorite memory is when we would go on trips and spend all day singing in the car. I think that's a large part of why we all sing--it gave us lots of practice time *chuckles*

I am, and always have been, a country girl.
To me, few things match the beauty of rolling pastures and the feel of tilled black earth beneath my bare feet.
I grew up helping in the vegetable garden, bailing hay, shoveling out cow sheds, feeding sheep, goats, chickens, and cattle, carrying the milk bucket full of fresh milk to the house for Dad, gathering eggs from chickens, dodging ornery billy goats, and praying that the bull wouldn't rush me when I climbed the fence to visit my grandparents at the next farm over.

Few people know the reason why I dislike wearing shorts in public--it's not because I don't like shorts, but rather because there is a large, strange-looking scar on my right knee--the result of climbing a tall, ancient barn roof with my brothers at age 11, and upon sliding back down (as this was the only way to exit) having my knee ripped open by a rusty old nail. By God's grace I got nothing more out of that than 18 stitches. And a scar :-)

My town is an old German farming
tourist
town. For years, to get from one side to the other took you past miles of farmland. The town was built as small pockets in this spot and that, with land in between.
As I've said before, there are few other towns I can think of where you'd drive through miles of pasture to get to the city airport.

Now much of that is gone, and it's quickly becoming one good-sized city.
There are two major events that take place every year-- Wassail Fest, and Wurst Fest.

The entire town square lights up for Wassail Fest; the giant Christmas tree in the center becomes a blur of color and sparkle, casting off a soft glow to light the area for the thousands of people packed into the street. Everywhere you look, there are company and individual booths offering free samples of their best wassail. If you like, you may vote on the best, and the winner receives a prize. A Scottish Bagpipe band walks thru the middle by the tree, playing Amazing Grace. The stores light up, and take on the glow of Christmas, as people walk thru and enjoy their displays. Outside on the street the noise is deafening--there are small groups of music performers, kettle popcorn, banjo players, and just about everything you can imagine for the onlookers.

Believe it or not, it's usually chilly by this time of year, so more often than not I don my favorite sweater,and take off to explore the festivities with my brothers or friends.

I'd love to give a picture of Wurstfest, but I've actually never gone to it. Wassail Fest celebrates wassail--Wurstfest celebrates sausage. One of these days, I want to see Wurstfest--even if just to get a link of yummy German "wurst" or sausage.

My life today can be traced back to before I graduated from home school. I was 17, and I knew exactly what I was going to do after high school. I was going to go to Bob Jones University, major in Church Music, find some godly guy, and get married after graduating. Yup, it was all there. Deb's Perfectly Packaged Plans.
The thing is, I hadn't really consulted the Lord a whole lot about it
all. My parents encouraged me in whatever goals or endeavors I had, so
I knew that if I wanted to do Church Music, they'd be fine with that.
But God, in His mercy, chose to keep that door locked. I tried several
times to save up or work toward school, and each time, it fell thru. I
don't remember how many jobs I applied for after high school. But none
opened up. I was sitting there, my hopes seemingly dashed, and
wondering what happened. Finally God got thru to me that my plans were
just that--MY plans. Not His. I surrendered my future, my plans, my
hopes, my dreams, and everything, to Him.


So then I went thru school, right?


Not at all.
2 years went by before God opened up a job opportunity for me. The
mother of a special needs child we know needed help with her little
girl. I wasn't asking for the job--God pretty much placed it in my
lap. At first I was really questioning. Why this job? Lord, are You
sure You know what You're doing? It wasn't that I had anything against
helping the mom or the little girl--I quickly grew to love them both.
It just wasn't what i had imagined.
But I had chosen to give God
everything in my future, so I said "yes Lord, I will do it" and began
working for this mother.
It was hard, at times, because as much as I wanted to go thru school,
my main dream had always been to be a wife and mother. But at that
point God didn't seem to be answering either of those. So I waited,
and continued in what He'd given me to do right now.
After about 3 years of working with this little girl, I noticed a
desire that God has been growing in my heart.
Gone were the plans to
go into Church Music.
Through working in supported home living with this little girl, God
had shown me the direction HE wants me to take. Nursing.
It's funny, because years ago I never would have considered nursing--
but through this journey of confusion, of tears about the future, of
wondering why things were as they seemed, He showed me that WAS where He wanted me.
So at this current point, that's where I am. Looking into nursing
school, and waiting for God's timing regarding my job situation.
I'd love to take voice lessons again and get back into piano, but that will depend on how much time I actually have in between all of this.


Hope that gives you a little peek into me, myself, and I!


Have some more tea, I made plenty :)